Tarik Sadouma was born in Amsterdam, The Netherlands, 1979
For inquiries please contact: stefan.ruitenbeek@gmail.com
Donkey Table
Cairo, Egypt, 2007
Made from wood and donkey-hide.
Family
Amman, Jordan, 2018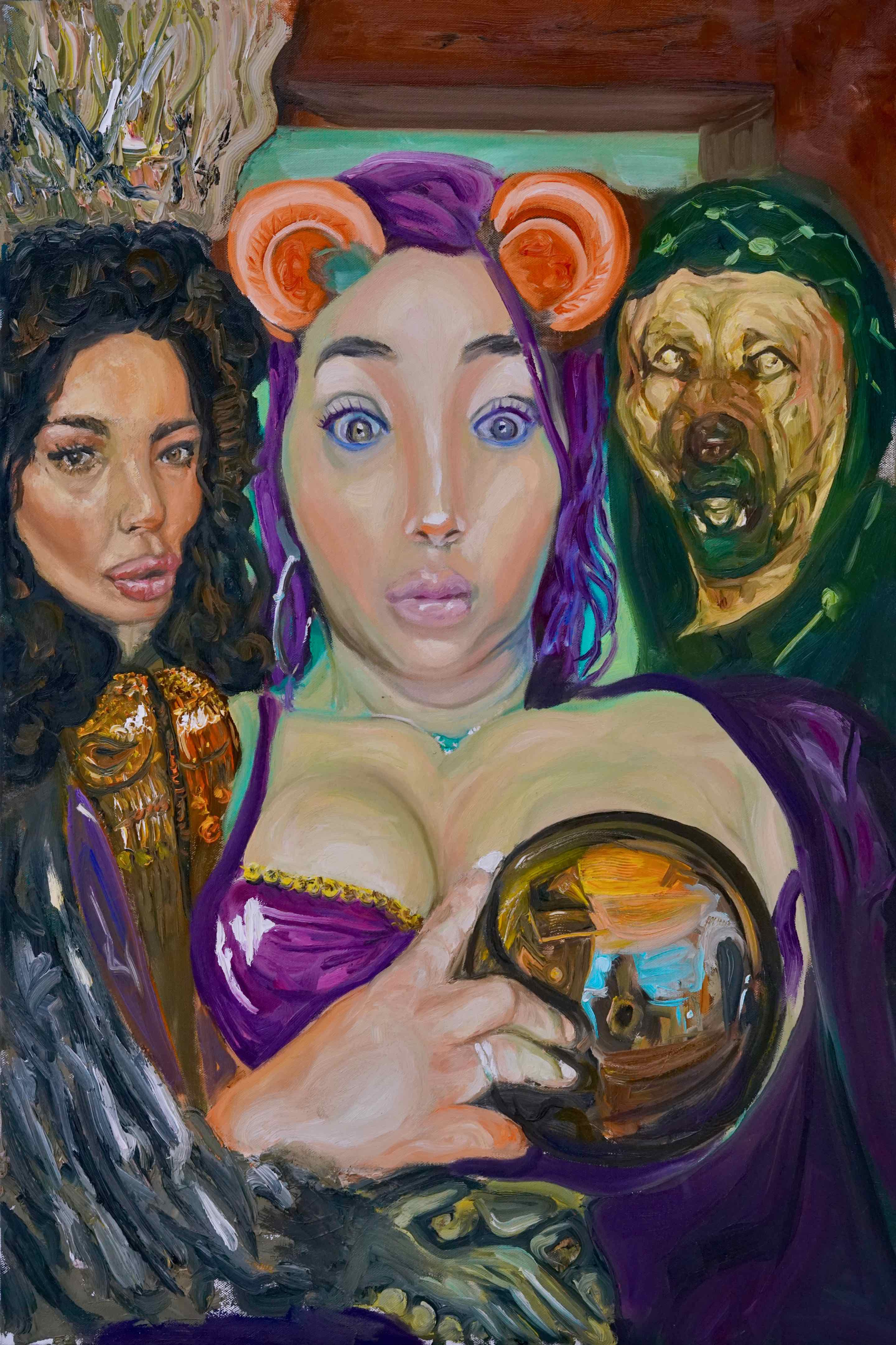 Bust
Cairo, Egypt
Tarik and his mum
Amsterdam, The Netherlands, 2018
Smoking Girls
Amman, Jordan, 2019
Snake, July 2018
73,5 cm x 120 cm
Sand Nigger, June 2018
91,4 cm x 137,2 cm
Hunter Gatherer, June 2018
47,6 cm x 71,3 cm
Fig Fascism, June 2018
38,9 cm x 58,9 cm
Tarik over dit werk:
Fig(ht) Fascism, Figleaf (bedekking schaamte, erfzonde, problematiek man vrouw etc), maar ook een tiet dus, en een gemaskerde (anti) fascisme activist, die er ook weer uitziet als een fascist. Knijpen in een vijg is overgens prettiger qua tast dan knijpen in een vrouwen borst. De werking is bij lichte druk gelijkend aan een anti-stress bal.
Peacock, June 2018
47,5 cm x 71,3 cm
Souvenir
Made in Cairo
The Donkey Table
Made in 2006-2007 Cairo